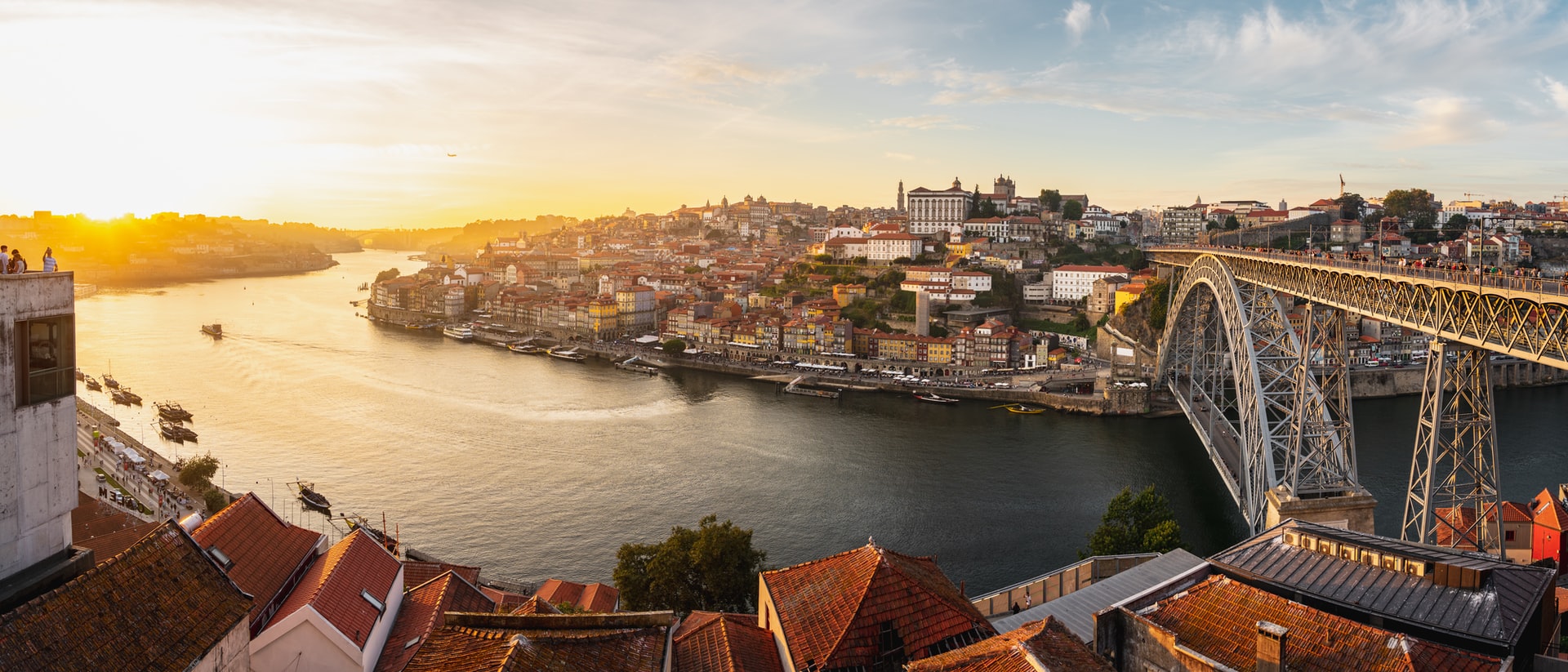 Porto is one of the most beautiful cities in Europe has has already won several touristic awards such as being Europe's Leading City Break Destination 2020 by World Travel Awards, winning the European Best Destination in 2012, 2014 and 2017 or being declared the Best Under-the-radar Romantic Destination in 2015 by USA Today.
Capital and gateway to the north of Portugal, Porto is both the city that provided a nation with a name and a fortified wine known world-wide: port. With its splendid geographical location on the mouth of the river Douro and an architectural heritage of exceptional quality, the historic centre of Porto was declared UNESCO World Heritage in 1996. Porto is the capital of the North and the second largest city in the country; its hard-working inhabitants are noted for their commercial enterprise, always standing firm against outside impositions and foreign invaders, which explains why Porto has become known as the "unvanquished" city.
In addition to its history, any visitor to Porto will be quickly impressed by the forceful character both of the city and its inhabitants. If you want to get to know the city better, we recommend a gentle stroll through its streets, taking time to admire the typical granite houses and monuments, enjoying a tram ride along the banks of the river, or even going for a boat ride under the city's six bridges, from where you can enjoy an entirely different view of the city. These itineraries seek to demonstrate the impressive contrasts this city has to offer. The "Baixa (Downtown)" of Porto, with all the rhythms of city life, its movement and intense retailing. There is a very peculiar expression which bestows a Nordic, mercantile tone onto a city that is both spiritually and intensely baroque. In sharp contrast, in the Serralves Park, there is the sheer modernity of the building housing the Museum of Contemporary Art, and the romantic, soothing surroundings of the surrounding leafy park.